How dot-art is combating climate change!
dot-art is apart of the Ecologi community who fund the world's best climate crisis solutions. It's now common knowledge that one of the best tools to tackle the climate crisis and keep our temperatures from rising above 1.5C is to plant trees. They are also crucial to preventing ecological collapse. As a climate positive workforce, we are offsetting all of the carbon we produce as employees, we have also opted for an additional plan which offsets all of the carbon that our website generates on an annual basis, planting a minimum of 432 trees per year and removing at least 42 tonnes of CO2. 
For every new client that shops with dot-art we plant a tree! For every new artist member that joins the dot-art community, we plant 25 trees!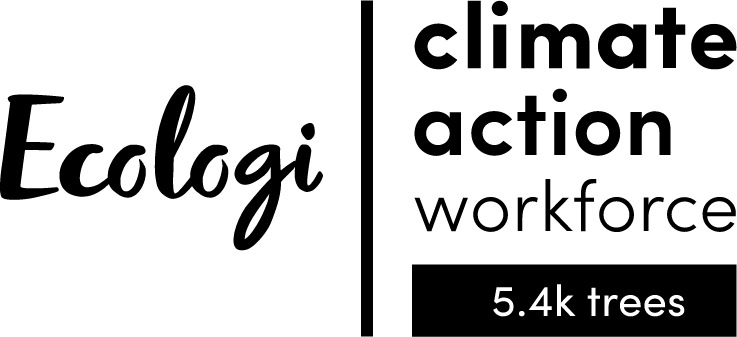 The Story of Liverpool Through Its Trees 
In November 2020, together with our friends Open Eye Gallery, dot-art announced an exciting new project, inviting the public to create a history of Liverpool through its trees, using personal stories and photography! 
In these times of global crisis, we all benefit from taking a step back and seeing our own experiences in a wider historical context. The city and its trees have survived war, disease and many other hardships; this pandemic is just the most recent.
We want to celebrate your stories of trees and they will become stories of this place we live and work in. Please take a moment to share a picture of a tree that means something to you, along with a few words about what makes it important.
Get involved and send your stories to declan@openeye.org.uk 
Urban GreenUP
dot-art is working with Open Eye Gallery and First Take to deliver a new artwork in Liverpool's Baltic Corridor public realm as part of the international Urban GreenUP programme. 
We have commissioned an artist to design and produce a series of seven multiple artworks which will form part of a community-focused, multimedia, interactive trail and help raise awareness and understanding of the Urban GreenUP initiative and the wider Climate Change agenda.
The URBAN GreenUP programme is targeted at research into the potential of green infrastructure solutions to tackle the predicted future impacts of climate change. As such the plan is to use a range of natural planting and water solutions to tackle city issues such as localised surface water flooding, poor air and water quality, summer heat effects and the lack of biodiversity
Liverpool City Council will lead on working with local communities and stakeholders to introduce green infrastructure to a green corridor that links Bold Street to the waterfront. The physical changes will include vertical green walls; rain gardens, trees, pollinator spaces and verges and resting areas together with opportunities for community engagement and community art. 
Apart from urban green transformation, the project is expected to achieve important results in other fields too. URBAN GreenUP will improve life quality in urban areas, raise awareness on the importance of environment preservation among citizens, generate new market opportunities for European companies at an international level, and foster the creation of transnational networks and synergies. Last but not the least, it will highlight the importance of the local communities' active participation when addressing climate problems through cocreation activities also directly involving the citizens, who are at the core of their cities' green regeneration.
Who Gives a Crap
The dot-art team buy from Who Gives a Crap who make plastic-free, forest-friendly, 100% recycled toilet paper and paper towels. Who Gives a Crap donate 50% of their profits to help build toilets and improve sanitation in the developing world.